National Blueberry Cheesecake Day 2023! (May 26)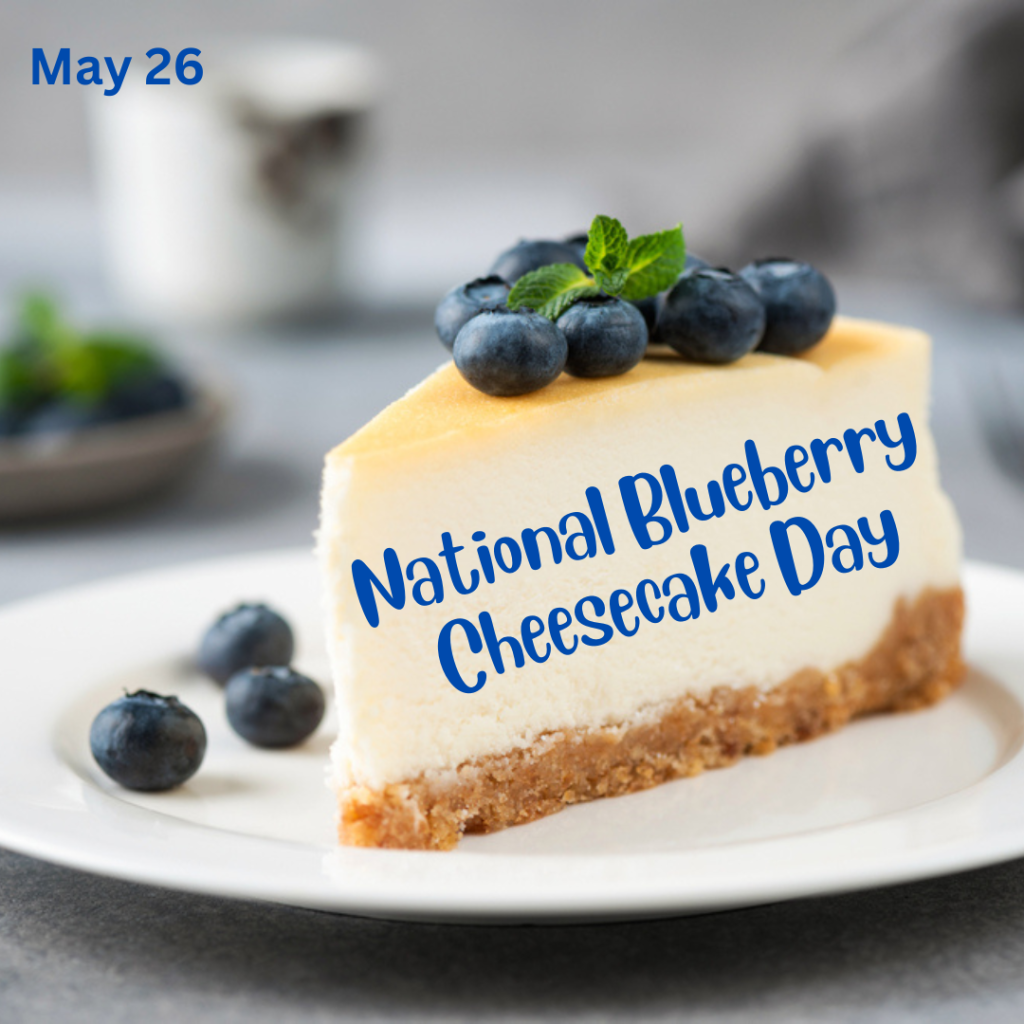 🍰Calling all cheesecake lovers!
Today is a day to celebrate the divine combination of creamy cheesecake and burst-in-your-mouth blueberries! It's National Blueberry Cheesecake Day, and we can't help but drool just thinking about it. 😍🎉
Whether you prefer your blueberry cheesecake topped with a generous layer of fresh blueberries or swirled with a vibrant blueberry sauce, today is the day to savor every mouthful. Take a moment to appreciate the delicate blend of flavors and textures that make this dessert an absolute masterpiece. 🎂✨
So grab a fork, find a cozy spot, and dig into a slice of pure bliss. Tag your fellow cheesecake enthusiasts and spread the love for this delightful treat! Let's make National Blueberry Cheesecake Day the sweetest day of the year!
#BlueberryCheesecakeDay #CheesecakeLovers